KaHero POS has several features that are very useful to your business and makes it easier for you to keep track of the flow of your business.
It is important to activate these features before they appear on your KaHero POS app.
There are also features that are only available when you activate KaHero POS's PRO version.
On the "Navigation Menu" under "Settings", select "Features".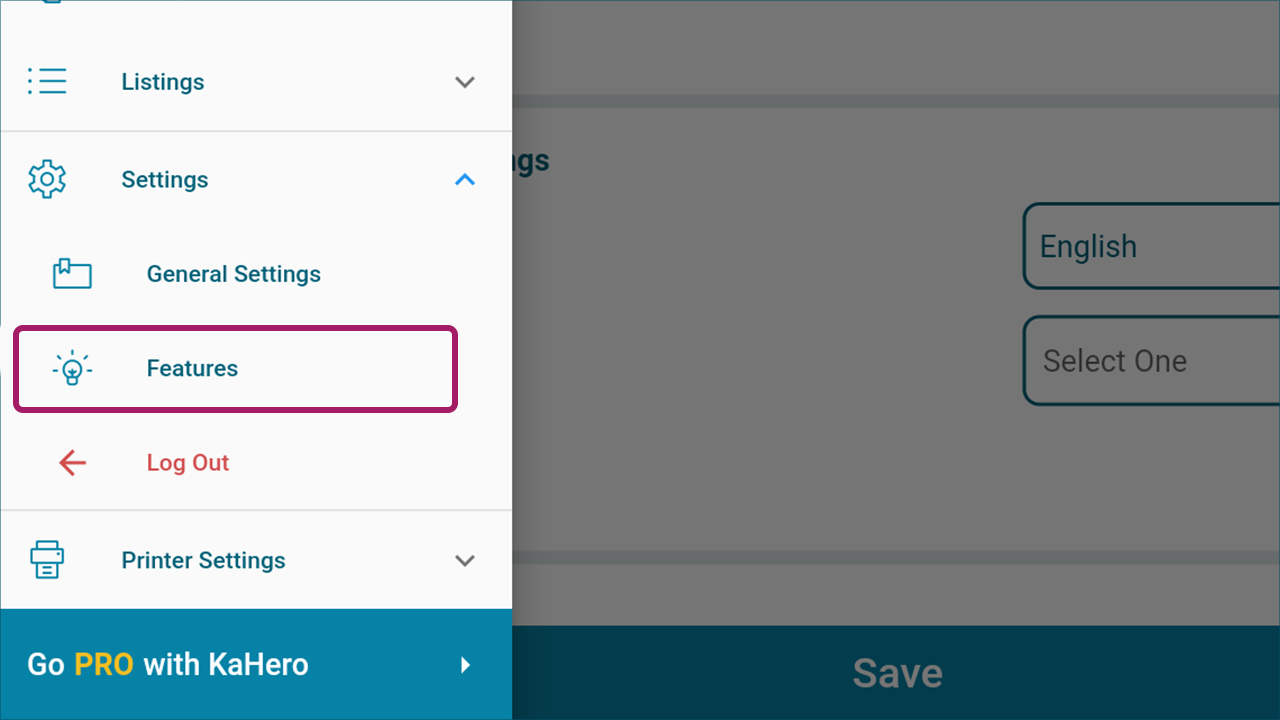 Here, you can find which features you want to activate.
Some features are only available on the PRO version.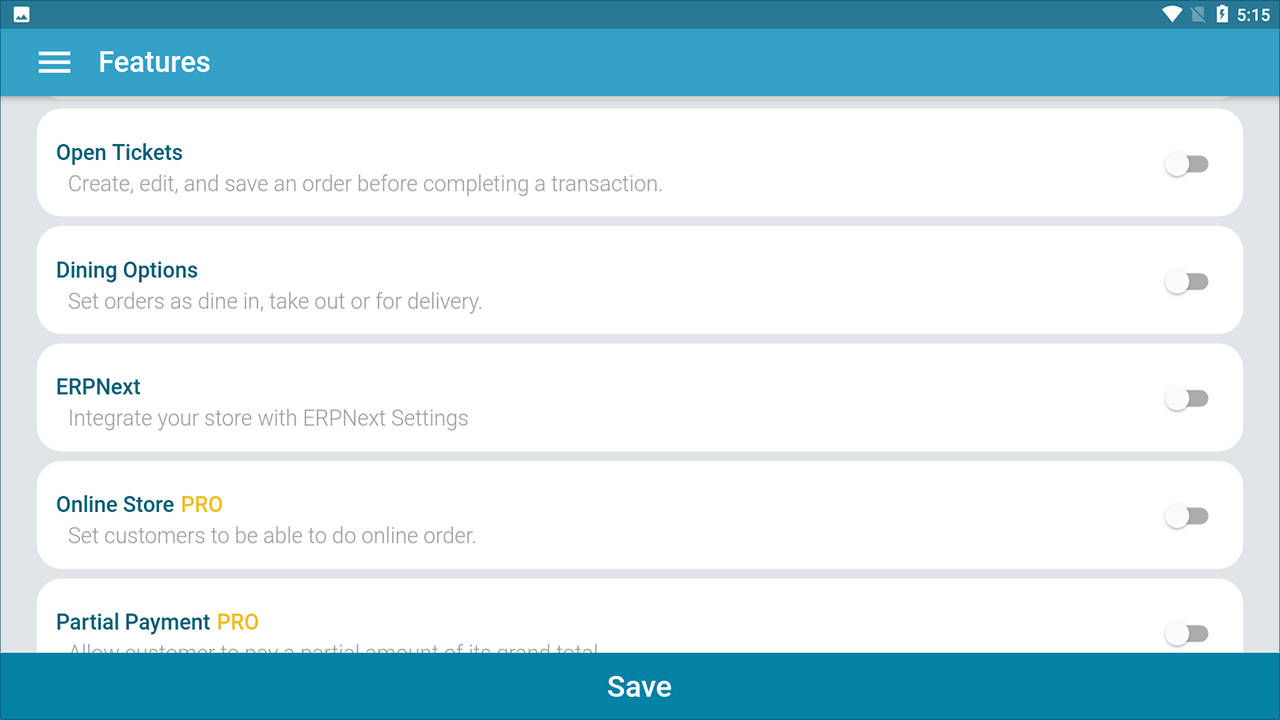 Once you are done activating features, click Save.