KaHero POS's back office helps you see all important information about your daily sales and transactions. You access the back office through KaHero POS app or app.kahero.co
---
This is your "Sales Report" screen.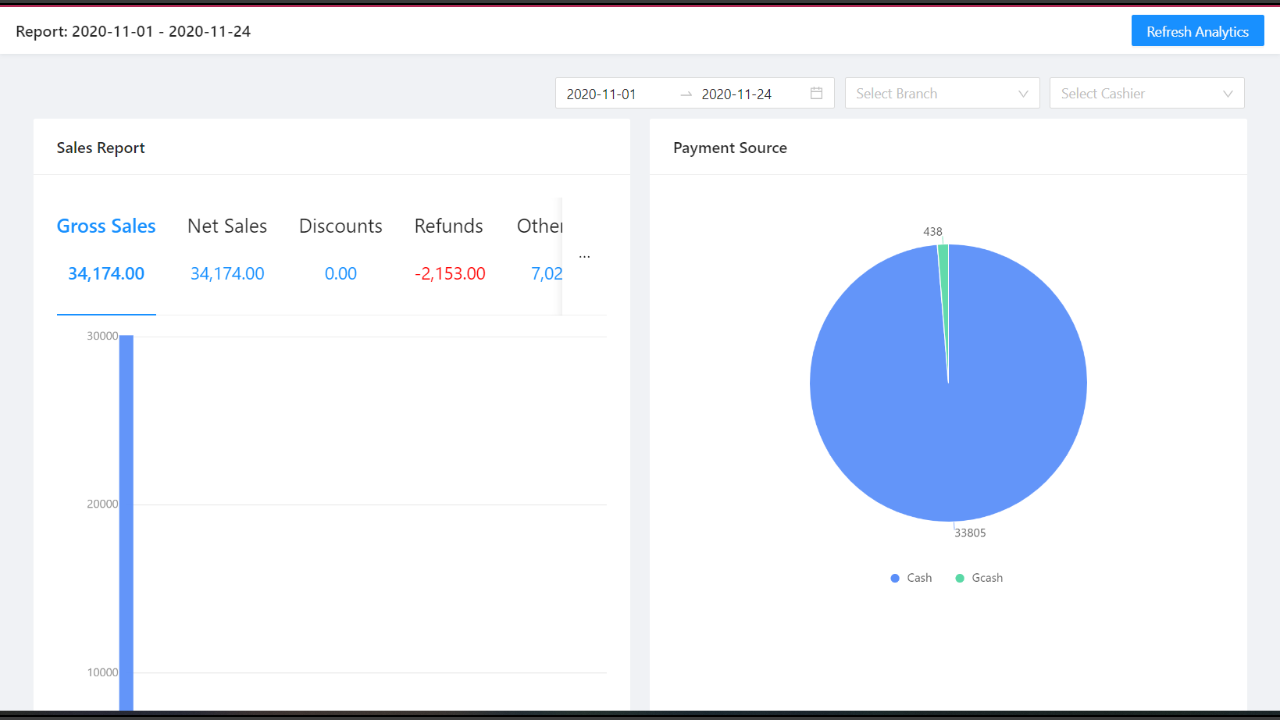 Specify which reports you'd like to see.
A. Select a range of date to view.
B. Select the POS or branch to view.
C. Select the specific cashier.
D. Click on the "Refresh Analytics" button to refresh the report.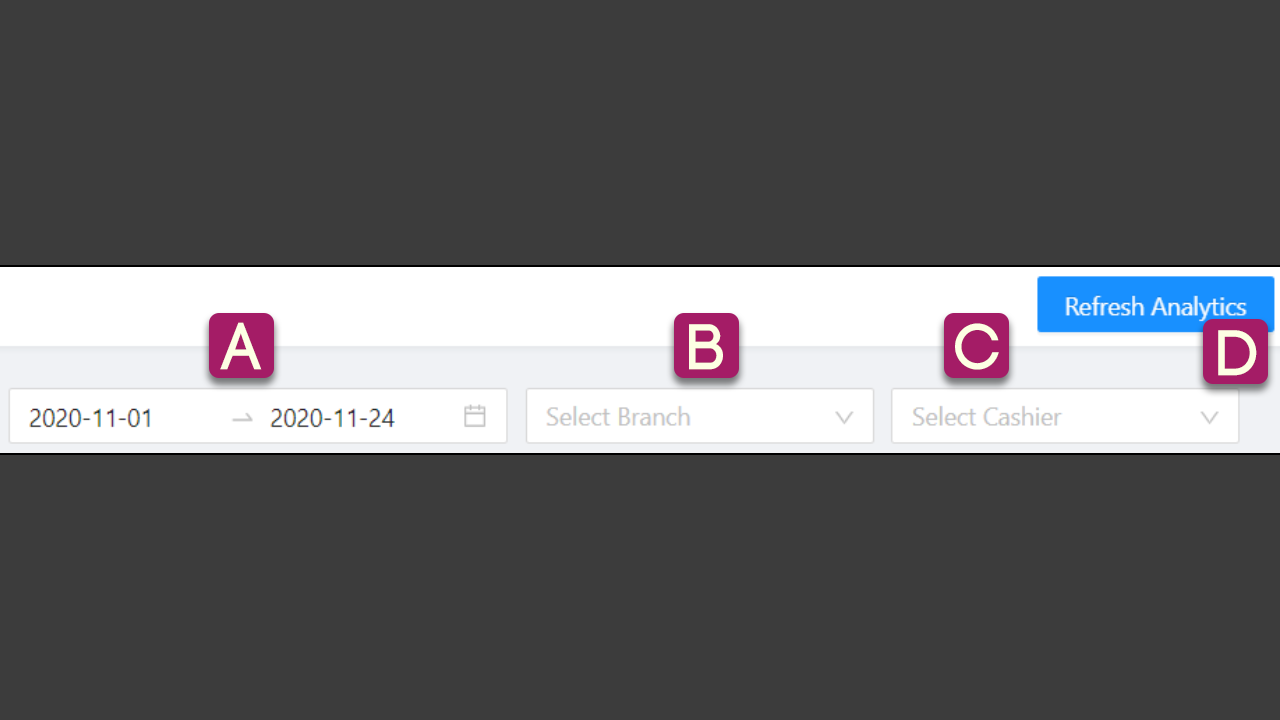 Gross Sales - the grand total of sale transactions within
a certain time period
Net Sales - sum of the gross sales minus its returns,
allowances, and discounts
Discounts - displays the total discount amount made during
a certain amount of period
Others - other amounts applied to the sales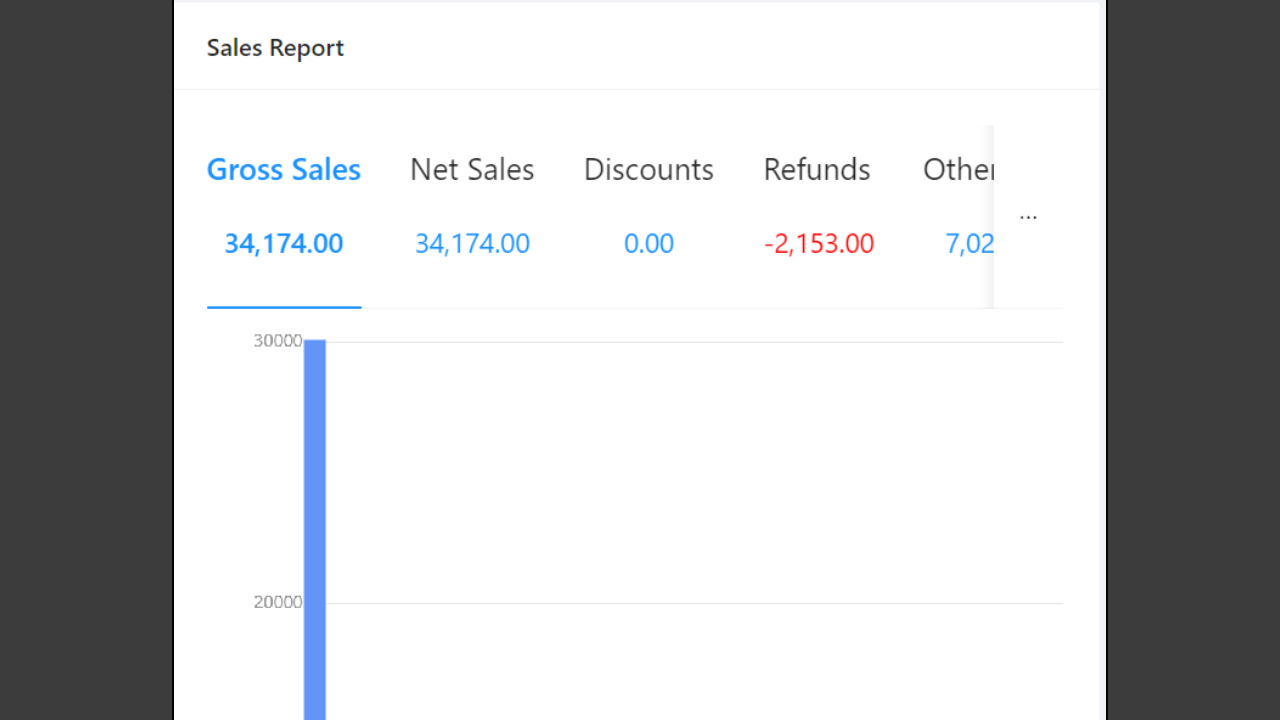 This displays a chart of your payment source. Your customer's preferred payment types will be displayed here and will show a report of the total amount earned using that payment.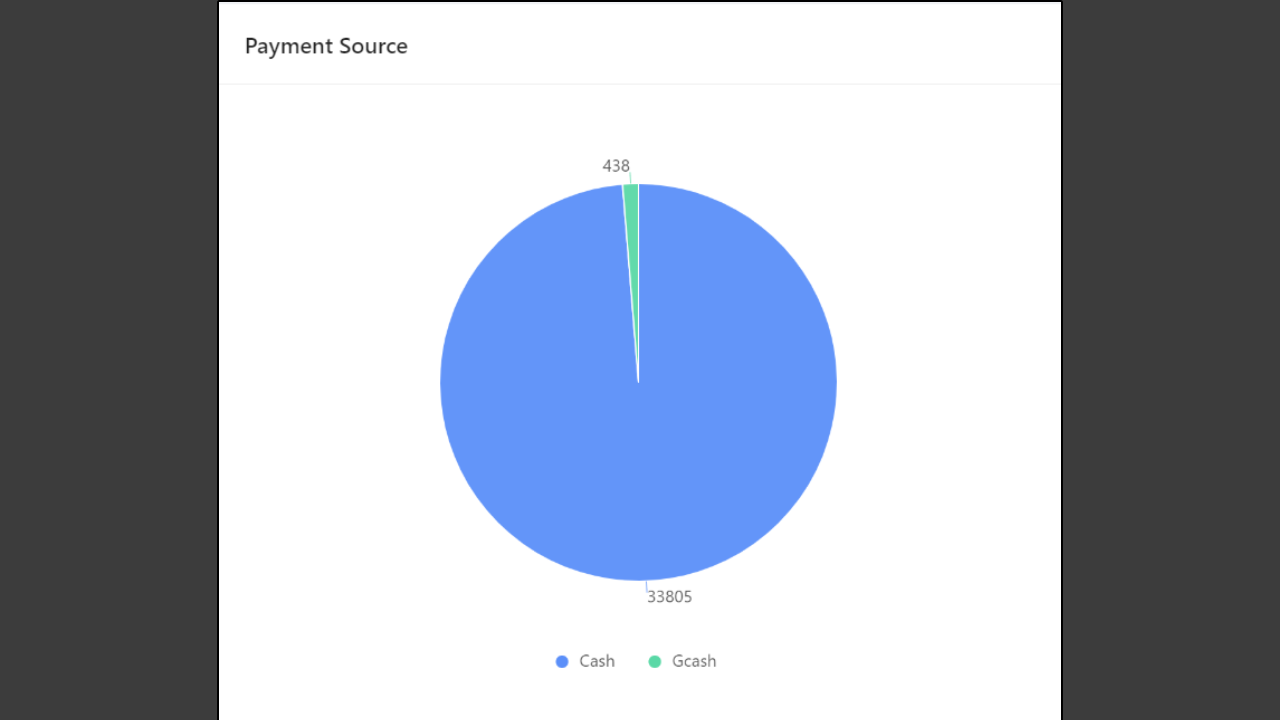 This displays a list of your sales per day. You can also export this list to a CSV or excel files.
Time - date of the transaction
Gross Sales - the grand total of sale transactions within
a certain time period
Net Sales - sum of the gross sales minus its returns,
allowances, and discounts
Discounts - displays the total discount amount made during
a certain amount of period
Others - other amounts applied to the sales