Your customers may request to do partial payments for their transactions.
---
Creating Partial Payments
After creating your transactions, tap on "Payment" to proceed to the payment screen.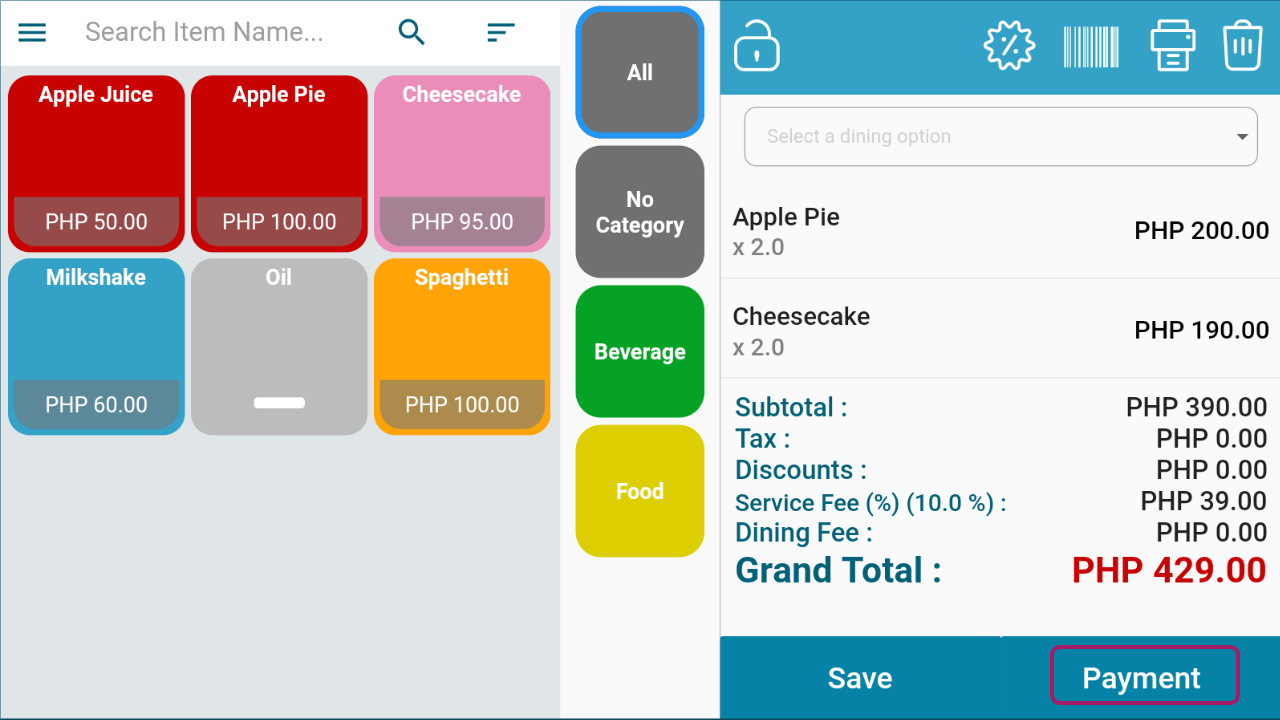 This is your payment screen.
A. Tap on the customer to add a customer to the ticket/transaction.
B. This is where your customer's balance will be displayed.
C. Tick the box beside the "Allow partial payment".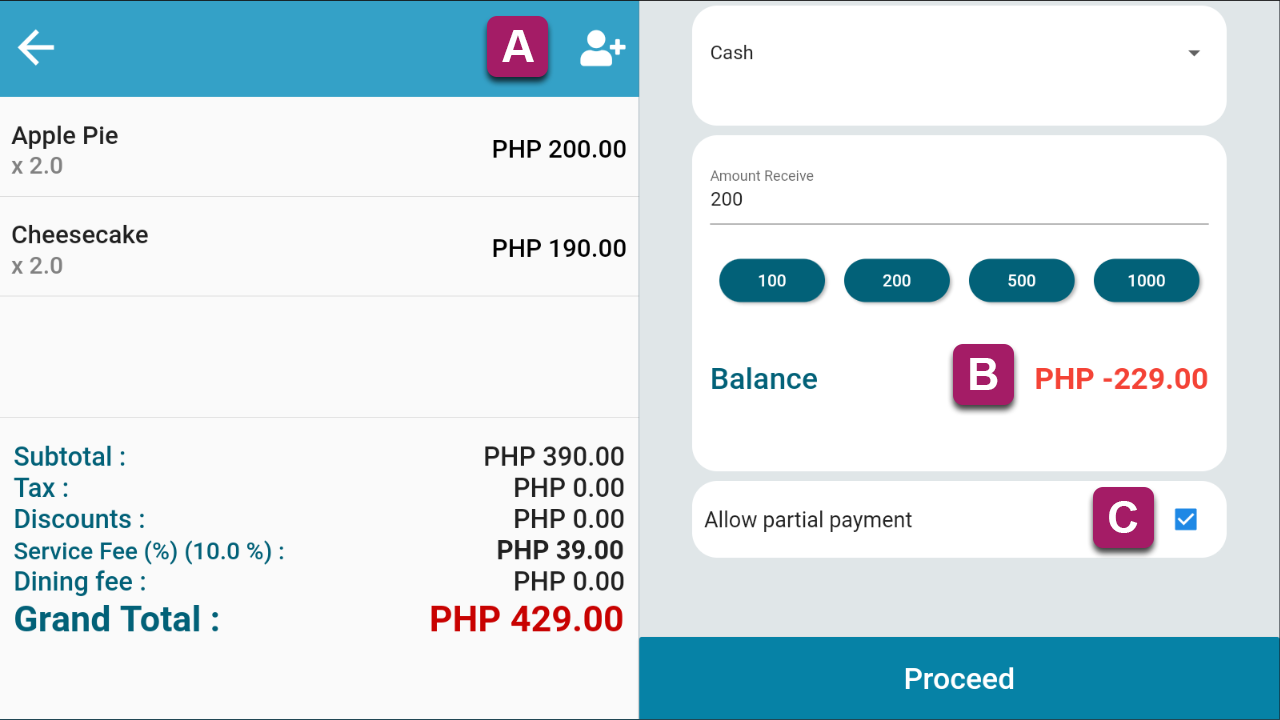 Tap on the customer icon to add a customer.
A. Search for a specific customer's name
B. Add a new customer
C. Select a customer to assign and click "Save"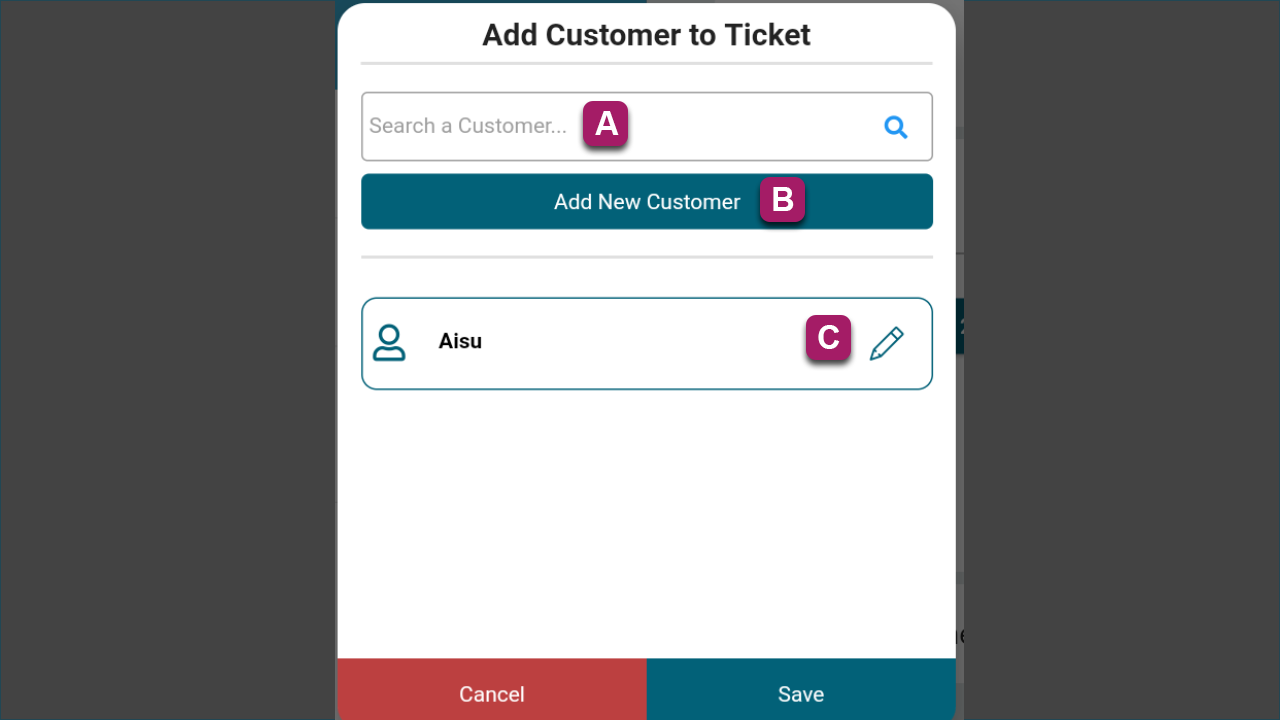 Your partial payment screen should be complete when you have assigned a customer and ticked the "Allow partial payment" box and have input your customer's partial payment. Click "Proceed" to finish the partial payment.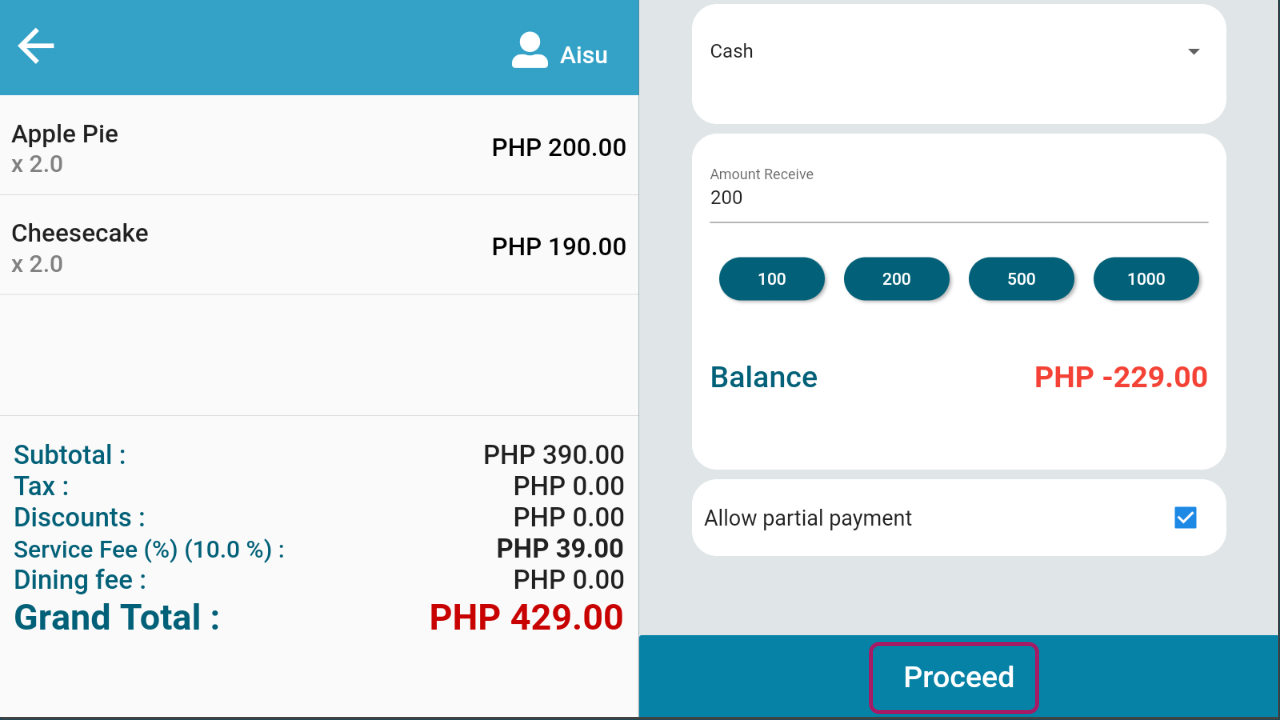 ---
Paying Partial Payments
Collecting your customer's balance comes after making partial payments.
On the Navigation Menu, select Customers.
Tap on the customer's edit icon whose balance you would like to collect. On the sample below, you can also view the customers Sales and Balance.
On the Edit Customer, you can find your customer's information such as their number of visits, last date of visit, sales and their remaining balance.
On the Customer Sales tab, you can find all the receipts of the transactions of your selected customer. Tapping on a specific receipt will send you to a detailed screen of the transaction.
Inside the receipt you can view all of the items ordered, and the details of the transaction.
After checking on your customer's balance, on the Navigation Menu, select Register and click the Partial Payment icon located at the upper right side, beside the barcode icon.
Input the Balance to Pay amount then click OK.
_PAY_CUSTOMER_BALANCE will appear on the right side with the amount you input, Click Payment.
Click on the Customer icon then select the customer and save.
After adding the customer, you must input the below;
A. Select your customers mode of payment.
B. Input the amount to pay.
C. The "Allow Partial Payment" box must be unchecked.
D. Click to proceed.
Click OK to confirm your payment.
To confirm the payment you can view the payment transaction on the Receipt.
You can also view it on Customer, once the customer has payed all their balance only Sales will appear.